As a developmental editor and writing mentor, there's nothing I get asked about more than literary agents. Most of my clients – no matter how talented – come to me with a painful amount of uncertainty and anxiety over querying. Oftentimes, they feel defeated from striking out one too many times. I know the feeling. I've been in publishing for more than fifteen years and have sat on both sides of the querying process. I love helping writers get past their insecurities and develop the skills it takes to land the right agent and become a pro.
I'll Show You
Where and how to find the best agents – and more importantly, the best agents for you – which will maximize your chances of an offer
Behind the pay wall of the most important site for researching agents, so you can sign with someone who knows how to sell books just like yours
How to use your research to easily write personalized queries that will create a great first impression
How to test your query and opening pages, so you don't blow through your best prospects with an ineffective pitch
A painless plan for following up that usually gets an answer. No more endless waiting and wondering!
What to do when you get an offer. Believe it or not, it's not as simple as saying yes and signing a contract.
Videos, Worksheets, Templates, and More
When you join this course, you'll get the exact strategy I use to help my clients find their dream agents. It includes video tutorials, a workbook to help fine-tune your search, a query letter template, a swipe file of easy ways to personalize your query, and a super-simple script that will allow you to follow up with agents in 30-seconds flat.
+ As a bonus, you'll get a detailed list of the top big agencies, top boutique agencies, and top literary agents for debut fiction, complete with links to their recent sales and more.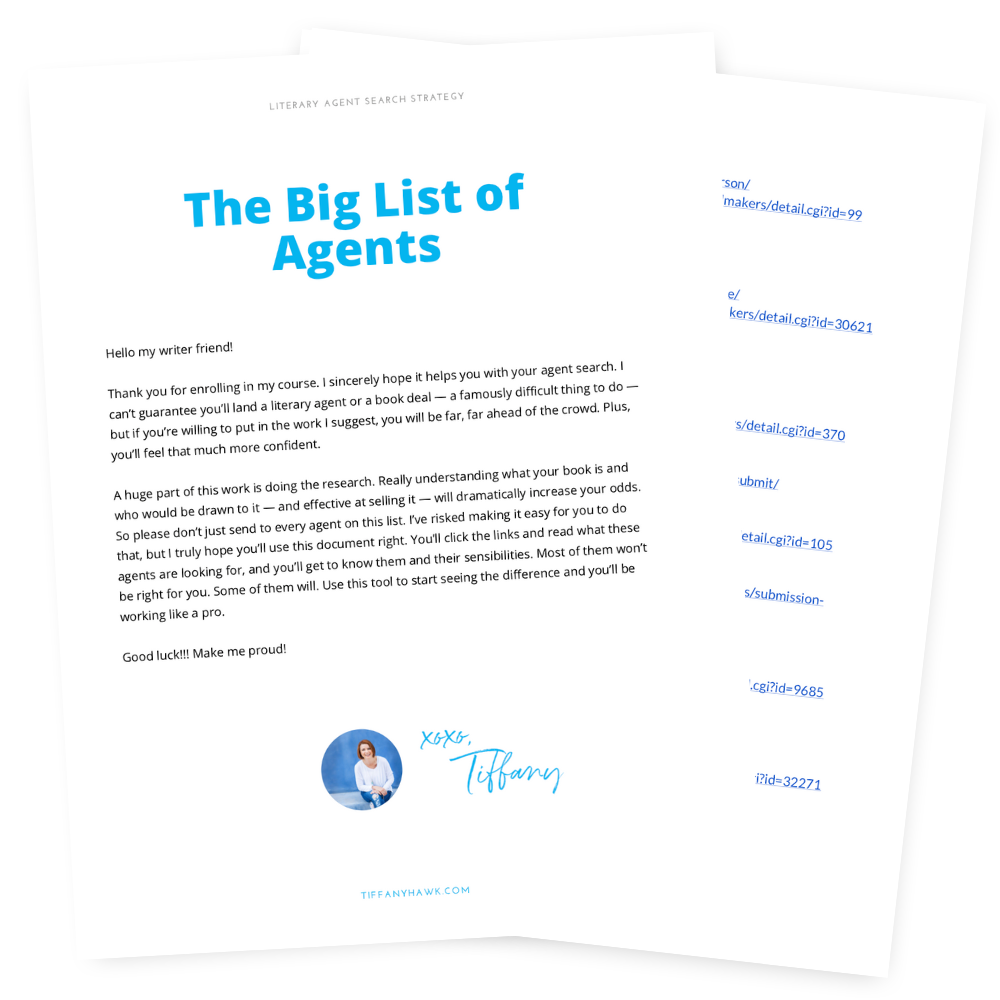 Are you ready to find your agent?